RI DUI Attorney Robert Craven Receives 10.0 Rating by Avvo, Inc.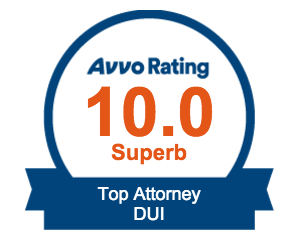 Congratulations to Rhode Island attorney Robert E. Craven for receiving a perfect 10.0 rating as "Top Attorney – DUI" by Avvo, Inc.  Avvo is a legal directory that ranks attorneys in each state according to their experience, reputation, successes, and reviews.  Attorney Craven was recognized for his work representing DUI and Refusal clients throughout Rhode Island.
If you or a loved one has been charged with Driving Under the Influence or Refusal to Submit to a Chemical Test in Rhode Island, call our DUI attorneys today.  We defend Rhode Islanders facing any and all drunk driving offenses on a daily basis throughout the State of RI.  We know the ins-and-outs of DUI law in Rhode Island and can help you beat the case!  Our attorneys will zealously advocate on your behalf, fight to retain your driving privilege, and limit the affects that the DUI or Refusal charge has on your work and personal life. Let our experience create results for you!
The attorneys at Robert E. Craven & Associates practice criminal defense, personal injury, and general litigation throughout Rhode Island.  For a FREE consultation, call our attorneys today at 401-453-2700.