What to Do Immediately After a Dog Bite in Rhode Island?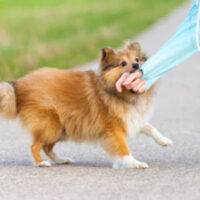 A dog bite incident can happen to anyone. Regardless of whether you were bitten by a known or unknown dog, it is vital to take action immediately to eliminate the risk of infection and hold the owner responsible for your damages.
If you were bitten by a dog in Rhode Island, do not hesitate to schedule a consultation with our attorneys at Robert E. Craven & Associates to find out about your legal rights and get help with pursuing the compensation you deserve.
How to report the dog bite incident in Rhode Island?
While Rhode Island does not have any guidelines for reporting dog bites, the Rhode Island Department of Environmental Management has its own "bite protocol," in which it recommends victims of dog bites to notify the local authorities in the area where the incident occurred.
It is vital to report your dog bite not only to document that the incident took place but also to ensure that the animal is located and, if necessary, tested for rabies and other potentially dangerous infections.
Does Rhode Island place strict liability on the dog owner?
Under Rhode Island General Laws § 4-13-16, victims of dog bites are eligible to pursue compensation from the owner of the dog. However, unlike many other states, Rhode Island does not place strict liability on the dog owner unless the incident occurred outside the animal's "enclosed area."
A dog's enclosed area is any area on the dog owner's property that clearly indicates that the area is private. Thus, if you were bitten by a dog within an enclosed area, you may not be able to pursue compensation for your resulting injuries and damages.
However, the only exception may be if you can prove that the dog owner was aware of their pet's prior attacks or vicious behavior. In fact, if a victim has evidence to prove that the owner had prior knowledge of the dog's viciousness, they may be compensated double for the damages.
What to do following a dog bite in Rhode Island?
If you were bitten by a dog in Rhode Island, it is vital to act quickly. Take the following steps if a dog injured you:
Wash the wound using a mild soap.
Let warm tap water run over the wound for at least five minutes.
Stop the bleeding using a clean cloth.
Apply an antibiotic cream if you have it handy.
Use a sterile bandage to wrap the bite wound.
Go to a hospital (start with this step if you cannot do any of the aforementioned).
Follow your doctor's orders and watch for signs of infection, including swelling and fever.
Consult with a lawyer.
It is essential to contact an experienced Rhode Island dog bite attorney to review your particular case and determine whether you have grounds to file a lawsuit against the dog owner. Our dog bite lawyer at Robert E. Craven & Associates will help you understand your rights and determine whether you are entitled to seek double the amount of damages. Schedule a case review by calling at 401-453-2700.