Can You Seek Compensation if You Were Partially at Fault in a Rhode Island Car Accident?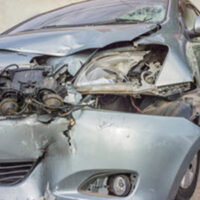 In Rhode Island, people who were injured in car accidents can obtain compensation for their damages and losses even if they were partially at fault. Under Rhode Island's pure comparative negligence law, injured persons can recover damages from the other party involved in the crash even if they contributed to the accident.
Thus, even if a driver is found to be 20% responsible for the car crash and the other party's negligence was responsible for the remaining 80%, the first driver can be awarded 80% of the compensation they seek from the at-fault party.
Let's review a common car accident scenario in which both drivers may be found at fault for causing the collision. Driver A is making a left turn and hits Driver B, who is exceeding the speed limit. Both drivers sustain injuries. Driver B files a personal injury lawsuit against Driver A. Under Rhode Island's comparative negligence system, Driver A is found to be 70% at fault for failing to execute the turn safely. Driver B, on the other hand, was deemed 30% at fault for speeding.
In this scenario, Driver B can recover 70% of the damages from Driver A. Driver A, in turn, will not be able to recover any damages because Rhode Island's pure comparative negligence system prevents injured parties from seeking any compensation if their fault is 50% or greater.
Causes of Rhode Island Car Accidents
Common causes of motor vehicle accidents in Rhode Islands include:
Distracted driving;
Speeding or driving too fast for conditions;
Driving under the influence (drugged or drunk driving);
Unsafe lane changes;
Failure to yield the right of way; and
Falling asleep behind the wheel (drowsy driving).
If you believe that the other motorist was fully or partially at fault for causing your car accident, it is best to consult with a skilled personal injury attorney in Rhode Island to gather evidence and prove the other party's liability.
Other Factors That Impact Car Accident Settlements in Rhode Island
While fault is a major factor when it comes to calculating the appropriate car accident settlement, there are other factors that will be evaluated to determine how much your personal injury claim is worth:
Past and future medical bills related to the injury;
The victim's loss of income and diminished earning capacity after the crash;
The victim's pain and suffering and other non-economic damages; and
How the car crash affected the victim's quality of life and relationships with the spouse and other family members.
Typically, it may be reasonable to file a personal injury lawsuit against the other party involved in a vehicle crash when your percentage of fault is small. However, it is advised to consult with a knowledgeable Rhode Island car accident lawyer to review your particular situation and determine whether it makes sense to sue the other motorist to recover damages.
Contact our attorneys at Robert E. Craven & Associates to schedule a case evaluation. Call at 401-453-2700 to get a consultation.
https://www.robertecravenlaw.com/whos-responsible-for-weather-related-car-accidents-in-rhode-island/