Compensation in a Rhode Island Hit-and-Run Accident: How to Recover Damages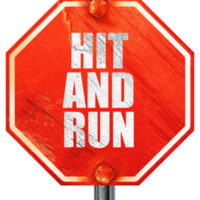 Any auto accident can be a scary and stressful experience, especially if a victim was injured. However, the situation becomes even more stressful and confusing if the other driver flees the scene of the crash.
Hit-and-run accidents, in which one driver flees the scene, are not uncommon in Providence, Newport, Warwick, and other parts of Rhode Island. In fact, hit-and-run crashes can involve not only motor vehicles but also motorcycles and bicycles.
This was evident in a recent hit-and-run incident in Middletown. According to WJAR, a 40-year-old bicyclist died in a hit-and-run crash in the area of West Main Road. The vehicle that caused the crash fled the scene. Police surveillance footage released to the public showed a dark-colored sedan driving at a high rate of speed shortly after the collision.
Rhode Island's Duty to Stop Statute
Under Rhode Island's Duty to Stop statute, a motorist can face severe penalties for failing to stop after a car crash. If you were involved in a vehicle crash in Rhode Island, the state law requires you to stop, render aid to the victim (if necessary), and exchange information with the other party involved.
The requirement applies to everyone, not just car drivers. You have a duty to stop and stay at the scene if you are a bicyclist, motorcyclist, pedestrian, truck driver, or any other party that was involved in the crash.
By leaving the scene, a person is committing a hit-and-run, which Rhode Island's criminal law classifies as either a felony or misdemeanor depending on the circumstances and the resulting harm.
Why Do Car Drivers Flee the Scene?
While some drivers "flee the scene" without knowing that their vehicle caused a collision, others knowingly fail to stop, neglecting their duty to stop. Reasons why drivers choose to flee the scene include:
Panic
Drunk driving (the driver would be in trouble if he or she got caught)
Driving with an expired or suspended driver's license
Insufficient insurance coverage or lack thereof (an uninsured driver)
Distracted driving
Violating a traffic rule
Obtaining Compensation After a Hit-and-Run in Rhode Island
Many victims of hit-and-run accidents may wonder whether they are entitled to any compensation following the crash. After all, if the other party fled the scene, how can you recover damages?
If the police eventually find the motorist who fled the scene, you may be able to obtain compensation through that driver or their insurance. However, if the at-fault party is nowhere to be found or they are uninsured or underinsured, you can recover damages through your own insurer via the Personal Injury Protection (PIP) or uninsured/underinsured coverage (UIM).
In Rhode Island, motorists must carry at least $25,000 in PIP coverage per person and $50,000 per crash. UIM coverage, on the other hand, is optional. If you were hurt in a hit-and-run accident, consult with a Rhode Island car accident attorney to identify all available sources of compensation. Contact Robert E. Craven & Associates to receive a consultation. Call at 401-453-2700.
Resource:
turnto10.com/news/local/40-year-old-bicyclist-dies-in-hit-and-run-police-investigating
https://www.robertecravenlaw.com/wrong-way-accidents-in-rhode-island-causes-and-liability/