Wrong-Way Accidents in Rhode Island: Causes and Liability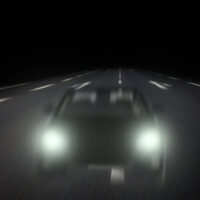 Of all the car crashes that occur on Rhode Island's roads and highways, wrong-way accidents tend to be the deadliest and most catastrophic. Wrong-way crashes usually happen at high speeds and involve a drunk motorist. In fact, at least 60% of fatal wrong-way accidents in the U.S. are related to drunk driving, according to a report by the National Transportation Safety Board.
According to the Rhode Island Department of Transportation, wrong-way collisions kill about 360 people per year across the country. Regardless of whether your wrong-way crash involved a drunk or sober driver, you may be entitled to compensation for your injuries and resulting damages.
Wrong-Way Crash in Rhode Island
A recent car accident in the City of Pawtucket, Rhode Island, involved a driver traveling in the wrong direction. A 23-year-old woman from Warwick was arrested for driving under the influence after a wrong-way crash on Interstate 95 in Pawtucket, according to GoLocalProv. State troopers responded to the collision after receiving calls of a car operating southbound in the northbound lanes. The woman was also charged with driving to endanger resulting in personal injury.
The recent wrong-way crash in Rhode Island serves as evidence that these collisions often involve an impaired motorist.
Causes of Wrong-Way Accidents
However, drunk driving is not the only cause of wrong-way accidents, as other causes include:
Speeding
Executing risky maneuvers that cause the motorist to lose control of the vehicle
Passing vehicles on the wrong side
Missing, accurate, or hidden road signs
Swerving and hitting other cars due to mechanical defects (e.g., steering malfunction or problems with the braking system)
A tire blowout
Poor road conditions or road debris that cause the driver to lose control
Determining what caused your wrong-way accident in Rhode Island is critical when seeking compensation for your injuries. After all, there may be multiple parties to sue, and the wrong-way driver is not always to blame, especially if a vehicle defect caused the loss of vehicle control.
Who's Liable in Wrong-Way Collisions?
If you were injured or your loved one died in a wrong-way accident in Rhode Island, you can obtain compensation via a personal injury or wrongful death lawsuit against the at-fault party.
However, even if the other party was the one who was operating a vehicle in the incorrect direction, you – as the injured party – are still required to prove negligence or recklessness on the part of the wrong-way motorist.
You and your Rhode Island personal injury attorney must prove that the wrong-way driver's negligence was the cause of the accident and your injury. Typically, the driver who traveled in the wrong direction is the one to blame, but there are cases when another party is partially or completely at fault (e.g., a vehicle manufacturer or a public entity that owns or controls the road).
Your chance of recovering damages after a wrong-way crash can be increased by gathering evidence of the other party's liability. Speak with a Rhode Island car accident lawyer to establish fault in your wrong-way collision and fight for the compensation you deserve. Contact Robert E. Craven & Associates by calling at 401-453-2700.
Resources:
ntsb.gov/safety/safety-studies/Documents/SIR1201.pdf
golocalprov.com/news/ri-state-police-charge-warwick-woman-in-wrong-way-crash-one-sent-to-hospita
dot.ri.gov/community/safety/wrong_way.php
https://www.robertecravenlaw.com/6-things-to-consider-after-a-car-accident-during-the-coronavirus-pandemic/