Rhode Island Eliminates the 'Open and Obvious' Doctrine from Premises Liability Law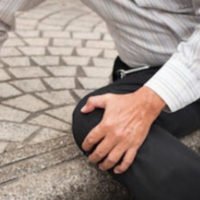 Thanks to the efforts of Robert E. Craven, House Judiciary Chairman and founder of Robert E. Craven & Associates, Rhode Island no longer follows the common principle of "open and obvious" dangers, which used to be a defense in premises liability cases.
Rhode Island law has eliminated the "open and obvious" doctrine, which prevented injured plaintiffs from recovering compensation after slip and fall accidents.
What Does the Elimination of the 'Open and Obvious' Doctrine Mean?
Before the bill was introduced by Robert E. Craven this past February, property owners, occupiers, landlords, and business owners routinely defended themselves against premises liability claims by arguing that the injured plaintiff should have noticed the "open and obvious" dangerous condition.
The defendant could argue that if the plaintiff did notice the hazard, the slip and fall accident could have been avoided. This was known as the "open and obvious" doctrine applicable to premises liability law.
The bill was signed into law by Governor Gina Raimondo on July 15th, joining other states that have voted to ditch the outdated doctrine that barred injured persons from seeking compensation for their slip and fall injury on another party's property.
While the law does make it easier for plaintiffs to establish the negligent party's liability, it does not necessarily mean that seeking compensation will be easy.
You might still need help from a Rhode Island slip and fall accident attorney who will help you identify all liable parties, preserve evidence proving the other party's fault, and ensure that you are receiving fair and maximum compensation for your losses and damages.
What's New in Rhode Island Premises Liability Law in 2019?
Some people might not be familiar with the concept of "open and obvious" dangerous conditions on someone else's property.
Before the new law eliminated the doctrine, an "open and obvious" hazard was defined as a dangerous or risky condition that an average reasonable and prudent person would have been able to discover and avoid it.
The doctrine was the go-to defense for many property owners who used it to defend themselves against valid claims where appropriate and not.
For example, if you slipped and fell due to ice accumulation on a walkway outside a grocery store, before the new law, the owner of the grocery store could argue that the hazard was "open and obvious" and that you should have seen it and take reasonable measures to prevent the accident.
Under the new premises liability law in Rhode Island, the property owner can no longer use this defense.
Does It Mean That You Can Win Your Case Without a Rhode Island Slip and Fall Accident Attorney?
Not at all.
You might still need help from a Rhode Island slip and fall accident lawyer to help you prove that the property owner failed to take reasonable measures to remedy the dangerous condition within a reasonable time after the accumulation of ice.
Also, do keep in mind that Rhode Island follows the comparative negligence rule, which reduces your compensation proportionally to your degree of fault in causing the damages and losses. Meaning, even if you are 99 percent at fault for your slip and fall accident, you are still eligible to get compensated for the 1 percent of your damages, which occurred through the fault of the property owner.
Thanks to the efforts of the founder of Robert E. Craven & Associates, Rhode Island is one step closer to helping injured people get the justice they deserve. Robert E. Craven received a perfect 10.0 rating as a personal injury attorney by Avvo in 2016.
Speak to our Rhode Island slip and fall attorney to determine the percentage of the property owner's negligence in causing your injury. Call at 401-453-2700 or fill out the contact form for a free consultation.