Rhode Island Personal Injury Lawyers – Settlement and Negotiation
Let Experienced Personal Injury Attorneys Work for You!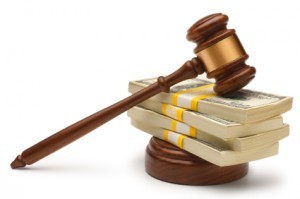 Many of our Rhode Island personal injury clients are surprised at the amounts of money we are able to get them prior to trial.  In fact, most personal injury cases do not go to trial.  This is because insurance companies are afraid that a Rhode Island jury will side with their fellow Rhode Islander and grant an astronomical settlement.  However, to get the highest settlement you need an experienced personal injury attorney on your side who the insurance companies know is ready to go to trial!  We try personal injury matters on a regular basis and our clients benefit from our willingness to try a case.  Insurance companies don't want the risk of trial and are much more inclined to settle when they know a trial may become reality!
Personal Injury Settlements
A personal injury settlement is simply an agreement that ends a potential lawsuit. Often, settlements occur when both sides reach an agreeable amount to settle the case. This often comes after extensive negotiations.  During negotiations, both sides stress the strengths of their case and the weaknesses of the other side's case.  Ultimately, settlement figures are discussed and presented to the client.
 However, the settlement amount not only depends on the facts of your case.  The insurance company knows who your attorney is and his/her reputation will effect your settlement. Allow our experienced personal injury attorneys to fight for you.  Whether you've been involved in an automobile accident, dog bite incident, slip and fall, or even a case of medical malpractice, we're ready to fight for you!  Call us today at 401-453-2700 for a free consultation!