Airbnb's Popularity Grows in Rhode Island, But What About Liability for Guests' Injuries?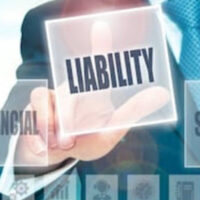 You are probably familiar with the concept of Airbnb, especially if you are passionate about traveling. However, you do not necessarily have to be obsessed with tourism to know what Airbnb is.
In recent years, Airbnb – an online marketplace for arranging lodging – has become one of the most used apps in many countries across the world. Why is Airbnb so popular? Three reasons: Convenience, cost-efficiency, and simplicity.
As of 2019, Airbnb boasts more than 6 million listings in 191 countries around the globe. On average, 2 million people are staying on Airbnb every single night.
How Does Airbnb Work?
The way Airbnb works is this:
If you are a traveler, you can search for available rentals in any of the 100,000+ cities with Airbnb listings and book it.
If you are a local homeowner, you can offer all or part of your house for rent (the entire house, apartment, or room).
It looks like local homeowners in Rhode Island are making big profits from guest arrivals to our state, according to a recent report shared by Providence Business News (PBN).
What Happens if You Get Injured in an Airbnb?
While the popularity of Airbnb in Rhode Island and elsewhere across the U.S. is undeniable and unmatchable, the fact that millions of people are staying in rentals every night raises the question of liability in the event of an injury in an Airbnb.
If you were injured in an Airbnb, speak to our Rhode Island slip and fall accident attorney at Robert E. Craven & Associates to discover your legal options for getting compensated for the ensuing damages and losses.
More Than 111,000 Guest Arrivals in Rhode Island in Summer 2019
This past summer, homeowners and local hosts in Rhode Island have pulled in a whopping $24.1 million from more than 111,000 guest arrivals to the state, all thanks to Airbnb.
The report was shared by PBN on September 6, 2019, citing a news release by the short-term rentals hub. According to the report, there were about 111,700 guest arrivals in Airbnb rentals across Rhode Island between Memorial Day Weekend (May 27) and Labor Day (September 2).
Providence was Rhode Island's most popular destination among Airbnb guests this past summer, followed by Newport, North Kingstown, Middletown, and Westerly. Interestingly, most of the guests came from New York City.
Is Airbnb Responsible for Guests' Injuries?
Over the years, Airbnb has become a much cheaper and more convenient alternative to Booking. The main advantage of Airbnb is that it benefits both travelers and local homeowners who can make a considerable amount of money from renting out their houses, apartments, or rooms.
However, the question of liability in the event of injury in an Airbnb rental is not so straightforward. The process of recovering damages for your Airbnb injury is different from the process of seeking compensation for your injury sustained in a hotel room or on the hotel premises.
In the event of a slip and fall injury in a hotel, the hotel is almost always responsible for any resulting harm if the hotel owner or the hotel's employees failed to exercise a duty of care to ensure the guests' safety.
Can You Access Airbnb's $1 Million Insurance Coverage?
Liability is not as clear if you get injured in an Airbnb, though the company does offer host protection of up to $1 million for those who get injured while renting an Airbnb house, apartment, or room.
However, getting access to that insurance coverage can be complicated, as not all accidents and injuries are covered by the $1 million policy. In that case, the only option would be to file a claim with the homeowner's insurance coverage, though many insurance policies do not provide coverage if the home is being used for profit.
If you were injured while staying in an Airbnb, consult with our Rhode Island slip and fall attorney at the office of Robert E. Craven & Associates. Call at 401-453-2700 or complete our contact form for a free case evaluation.
Resource:
pbn.com/airbnb-r-i-hosts-earned-24m-over-the-summer-this-year/
https://www.robertecravenlaw.com/rhode-island-eliminates-the-open-and-obvious-doctrine-from-premises-liability-law/