Does it Make Sense to Sue a Drunk Driver in Rhode Island?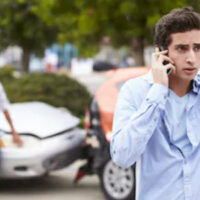 If you were in a motor vehicle crash involving an intoxicated motorist, you are probably wondering if filing a lawsuit against the drunk driver is worth the effort, time, and money.
More often than not, suing an impaired driver in Rhode Island does not make much sense in terms of recovering compensation unless the injured party can prove the other party's negligence. Consult with a Rhode Island car accident attorney to find out whether you should sue the drunk driver in your particular car accident.
A Personal Injury Lawsuit After a Drunk Driving Accident
About 30% of total traffic deaths in Rhode Island and elsewhere in the U.S. involve drunk driving, according to Carsurance. Regardless of whether or not the drunk driver who injured you goes to jail after the DUI crash, there is a lengthy and exhausting process for seeking compensation for your damages.
As in any other type of motor vehicle collision – such a distracted driving crash – an individual who was injured by a drunk motorist can file a personal injury lawsuit to recover damages.
But when does it make sense to sue a drunk motorist whose BAC level exceeded the legal limit?
When to Sue the Drunk Driver
In general, victims can benefit from filing a lawsuit after a DUI-related accident only when the chances are good that the court will order the intoxicated driver to pay the damages, or the defendant is willing to settle to avoid litigation.
Under Rhode Island's personal injury law, a plaintiff wins the lawsuit if he or she can show that the defendant was negligent. Proving negligence in DUI-related crashes is easier than in other types of motor vehicle accidents because driving under the influence is a classic example of a negligent act.
Therefore, if you have evidence that the other driver was drunk at the time of the collision – for example, by providing a copy of the police report – then there is a good chance of winning. In DUI-related criminal cases, how high above the legal limit the driver's BAC level was and whether the defendant had previous DUIs play a crucial role in the outcome of the case.
In personal injury lawsuits, meanwhile, none of that matters because the plaintiff's Rhode Island car accident lawyer is only required to prove that the defendant's drunk driving caused their client's injury.
When Suing the Drunk Driver Isn't Optimal
Only a small percentage of Rhode Island people injured by drunk drivers go on to file a lawsuit against the impaired motorist. More often than not, it is not worth the effort since the defendant does not have a sufficient amount of money to pay for their damages and losses.
However, if your drunk driving crash involved someone who was on the job driving a company car, suing becomes a viable option because you get to file a lawsuit against the driver's employer. Under Rhode Island's dram shop liability law, you might also be able to sue the bar, restaurant, or nightclub where the driver got drunk.
Let our Rhode Island car accident attorney from Robert E. Craven & Associates investigate your case. Call at 401-453-2700 for a free, confidential consultation with our knowledgeable and results-driven lawyers.
https://www.robertecravenlaw.com/fatal-head-on-crash-in-rhode-island-reminds-of-the-perils-of-frontal-collisions/